My Blog
Posts for tag: nutrition
By Rosemarie Marquez DMD, PA
January 09, 2020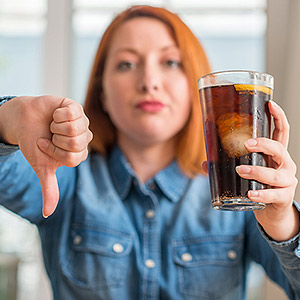 You can find some version of the ever popular kids' meal at most major fast-food restaurants. It's a neat little package: child's size portions of burgers, chicken nuggets or sides—and often a small toy or treat to boot—all tucked into its own colorful cardboard container.
The drive-thru menu board at your favorite fast-food joint gives you plenty of choices to fill out your child's meal. But you may notice something missing on many major chains' kids' menus—the mention of soft drinks as a beverage choice. You can still get one for your child's meal, but the visual cue is no more on the menu board.
None of the "Big Three"—Burger King, McDonald's or Wendy's—post soft drinks as a menu item for their kid's meals. It's the result of an effort by health advocates promoting less soda consumption by children, the leading source of calories in the average child's diet. With its high sugar content, it's believed to be a major factor in the steep rise in child obesity over the last few years.
Sodas and similar beverages are also prime suspects in the prevalence of tooth decay among children. Besides sugar, these beverages are also high in acid, which can erode tooth enamel. These two ingredients combined in soda can drastically increase your child's risk of tooth decay if they have a regular soda habit.
You can minimize this threat to their dental health by reducing their soda consumption. It's important not to create a habit of automatically including sodas with every meal, especially when dining out. Instead, choose other beverages: Water by far is the best choice, followed by regular milk. Chocolate milk and juice are high in sugar, but they're still a healthier choice than sodas due to their nutrient content.
Keeping sodas to a minimum could help benefit your child later in life by reducing their risk for heart disease, diabetes and other major health problems. It will also help them avoid tooth decay and the problems that that could cause for their current and future dental health.
If you would like more information on these and other effective practices for protecting your child against tooth decay, please contact us or schedule an appointment for a consultation.
By Rosemarie Marquez DMD, PA
October 11, 2019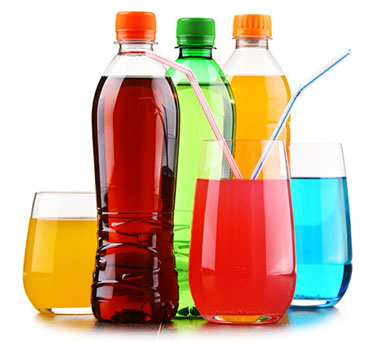 Tooth enamel, to play on a phrase from Shakespeare, is made of "sterner stuff." The strongest substance in the body, enamel can take years of biting and chewing and keep on going.
It does have one nemesis, though—mouth acid, which can soften and erode enamel's mineral content. This is less of a concern if you have healthy saliva flow, because saliva neutralizes acid in thirty minutes to an hour after an acid attack and can also help re-mineralize the enamel. Daily brushing and flossing also help curb mouth acid by reducing the bacteria that produces it.
But as effective as saliva is at neutralizing mouth acidity, it can be overwhelmed by outside acid derived through certain foods and beverages. In the past couple of decades, at least two of these acid sources have grown in prominence: energy drinks and, believe it or not, sports drinks.
Just how acidic are they? The pH scale runs from 1 to 14, with acidity on the low end and alkalinity on the higher (7 is neutral). Tooth enamel begins dissolving below 5.5. Laboratory tests have pegged the average pH of energy drinks at 3.05 and sports drinks, 2.91.
Because of their acidity, frequent energy or sports drink consumption will bring mouth pH into the danger zone for tooth enamel. It's even more likely if these beverages are sipped over an extended period, which can prevent saliva from getting ahead of any newly introduced acid.
Keeping your distance from these beverages is probably the safest bet. But if you do imbibe occasionally, follow these common sense tips:
Avoid sipping the beverage over long periods—and try to limit drinking them to meal times;
After drinking a beverage, wash your mouth out with water and wait an hour to brush to give your saliva time to neutralize any acid.
Practice consistent, daily brushing and flossing.
Above all, keep a healthy respect for acidic foods and beverages like energy and sports drinks and don't overuse them. Your tooth enamel will appreciate it.
If you would like more information on the effect of sports and energy drinks on dental health, please contact us or schedule an appointment for a consultation. You can also learn more about this topic by reading the Dear Doctor magazine article "Think Before You Drink Sports and Energy Beverages."
By Rosemarie Marquez DMD, PA
October 26, 2018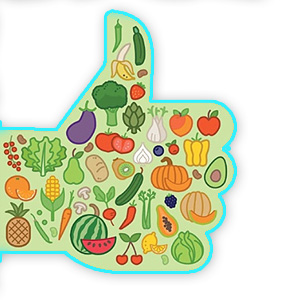 In the quest for the ideal diet, people often stress over one particular food group: carbohydrates. And for good reason—some carbohydrates have been linked to chronic inflammation, a contributing factor in many diseases. One such condition in particular, periodontal (gum) disease, could permanently damage your dental health.
But before you throw all the carbs out of your diet, let's take a closer look at them. Not all carbs are the same or contribute to inflammation to the same degree.
Carbohydrates are organic compounds existing in living tissues. In foods, the most prevalent of these are sugars and starches that break down during digestion into the simple sugar glucose, which the cells in an organism use for energy.
But not all carb-based foods digest at the same rate, measured along a scale called the glycemic index. High glycemic foods like sugar, baked goods or potatoes digest quickly and can rapidly increase the glucose levels in the blood (blood sugar). This sudden glucose spike then triggers an insulin surge from the pancreas to restore the level to normal. This process in turn can cause inflammation.
On the other end of the glycemic index are complex or unrefined carbohydrates that digest much more slowly, and don't quickly elevate blood sugar like simple carbs. In fact, nutritional studies consistently show carbohydrates in most vegetables, greens, beans or whole grains may actually decrease inflammation.
Inflammation is also a primary factor in gum disease, caused by a bacterial infection in the gums. Chronic inflammation damages the gums' attachment with the teeth and can contribute to eventual tooth loss. And if your body already has an overactive inflammatory response due to your diet, you could be even more susceptible to gum disease.
A change in your diet in relation to carbs could help reduce this risk. Eat less sugar, white flour, rice and potatoes and more complex carbs like fresh vegetables and fruits. For even more protection include foods rich in Omega-3 fatty acids (like certain fish and nuts) and less Omega 6 foods (fried food or pastries, or chips, for example). And don't forget your antioxidants, vitamins and minerals.
Eating fewer simple carbs and more complex carbs will help reduce inflammation in the body. And that's a good thing for your gums.
If you would like more information on how diet affects dental health, please contact us or schedule an appointment for a consultation. You can also learn more about this topic by reading the Dear Doctor magazine article "Carbohydrates Linked to Gum Disease."